OxiGreen Colorado - Carpet Cleaning - Tiles - Upholstery (720) 459-0057
********************* DENVER CUSTOMER GET YOUR APPOINTMENTS IN DAYS, NO MONTHS, TEXT US YOUR NAME AND ADDRESS.*********************
Thursday, May 22, 2014
Steam cleaning 240ºF Kill Germs - Allergy Relief
Thursday, March 13, 2014
STEAM CLEANING 240ºF - USING HYDROGEN PEROXIDE SAFE FOR YOUR LOVED ONES
At OXIGREEN COLORADO
we offers professional and affordable eco-friendly carpet & upholstery cleaning. We use a powerful steam cleaning extraction method recommended by leading USA carpet manufacturers. Our attention to details, use of green eco-friendly cleaning solutions and prompt service is what separates us from the Competition.
OXIGREEN COLORADO is dedicated to provide you, our valued customer, with superior service, backed up by years of experience, at very affordable cost.
WE ARE USING HYDROGEN PEROXIDE
The obvious problem in keeping a carpet looking like new is dirt. Dirt acts as an abrasive to carpet. And each time you walk on the carpet, you grind in the dirt (abrasive). This cuts and damages the fibers, leaving the carpet and rug looking worn. Vacuuming helps, but vacuuming alone is not enough. Regular carpet cleaning services are vital in keeping carpets and rugs looking better and lasting longer.
Most carpet manufacturers recommend professional cleanings every 6-18 months. If you have babies, toddlers, puppies, kittens or if you suffer from allergies, you need a reliable, certified professional carpet cleaning call us now to schedule an appointment.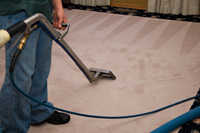 At OXIGREEN, we would like to be your carpet cleaning company. Please call us (720) 459-057
We clean and Sanitize your Mattress.
Hypoallergenic Products
Protector (optional)
Protect your carpets with Scotch guard Protected carpet stays cleaner, brighter, and fresher— longer! Plus, it makes vacuuming and cleaning up spots easier. So, don't block off your room. Block out the dirt and spills.
Our CARPET PROTECTOR will:
Prevent browning and yellowing
Prevents stains
Prevents re-soiling
Keep your carpet clean longer
Our scotch guard protector is:
Safe for children and pets
And has earned the Green Seal
we clean tiles & Grout
Call us today to schedule an appointment: (720) 459-0057
Monday, May 20, 2013
REVIEWS
Jessica - Highlands Ranch
Carlo used to work, for years, for one of those big Carpet cleaning franchises, now he has his own business and my carpet and upholstery, gets the same great service, for almost half of the price than before. He is so friendly and hard working, call him
Bob - Littleton
I call this company and they were at my door on time, they pre-treat, help me out moving the sofas of my dinning, living and clean the stairs I added a couple rooms for some extra fee. Technician is a certified one, and very professional has very good equipment. Protector extra, which is fair. I will call them again.
Sarah - Centennial
Guy was on time, you can see he has experience and know what he is doing, I had a good deal coupon, I definitely call him again.
Guadalajara Restaurant
We've been working with OxiGreen for the last 6 years and in all this time we just build a relationship, restaurant's carpet are tough to clean but when, you combine a serious and knowledgeable technician, good equipments who use special solutions that helps to get the result expected. Thanks Carlo
Andrew - Highlands Ranch
Many years working with Carlo, his family own a franchise that make advertising on TV but Carlo, works on his own company and offer the same service with better prices. He is awesome!!
Monica - Aurora
My Mom recommended me Carlo and he is a serious guy he does not play games and explain everything, "do's and don't" before start the job which is hard to find nowadays, The rest of my family are happy with his work.
There are too many carpet cleaners out there, that only offer you cheap prices and in the end you only get bait and switch.
Jessica - Centennial
This guy is professional, on time and know what he is doing. I will call him again
Nicole P. - Arvada
Carlo is a hard worker, it takes his time on details and for the third time he just did a great job in my home. He is a certified tech.